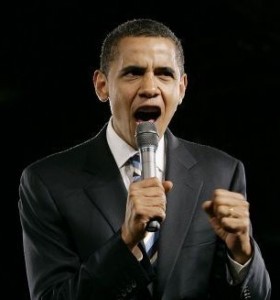 The latest headlines from The Most Important News….
Democrats in the U.S. House of Representatives have passed a resolution rejecting Barack Obama's tax cut deal with the Republicans.
The tax cut deal looks like it will go before the U.S. Senate either on Thursday or on Friday.
The fate of House legislation to freeze the budgets of most Cabinet departments and fund the war in Afghanistan for another year is now in the hands of the Senate, where it faces uncertain prospects.
More than 50 percent of Americans say they are worse off now than they were two years ago when Barack Obama took office, and two-thirds believe the country is headed in the wrong direction, a new Bloomberg National Poll shows.
The U.S. House of Representatives has passed the DREAM Act, but Senate Democrats conceded Thursday that they don't have the votes to pass it.
Protesters enraged by a Parliament vote to triple university tuition rates attacked a car carrying Prince Charles and Camilla, Duchess of York, Thursday night.
Two Russian military jets entered airspace over the Sea of Japan (East Sea) during a US-Japanese joint military exercise there this week, a Japanese government official said Wednesday.
Insurgents in Afghanistan have constructed more homemade bombs in the past six months than at any other time during the nine-year war.
Former Iranian diplomat Mohammed Reza Heydari says that he regularly saw North Korean technicians at Tehran airport between 2002 and 2007.
The government of Canada is set to announce a landmark security and trade deal with the United States, designed to create a perimeter around North America and allow people and goods to flow more freely across the border.
Texas congressman Ron Paul, who has long wanted to get rid of the Federal Reserve, has been named chairman of the House panel that oversees the central banking system.
A majority of Americans are dissatisfied with the nation's independent central bank, saying the U.S. Federal Reserve should either be brought under tighter political control or abolished outright, a new poll shows.
U.S. mortgage rates have risen to a five month high.
Investors heavily sold Treasuries for a second consecutive day on Wednesday, sending interest rates higher in response to the tentative deal to extend Bush-era tax cuts even as the Federal Reserve was trying aggressively to keep borrowing costs low.
Despite the surprise success of Thursday's 30-year bond auction, analysts think the outlook for Treasurys is anything but bullish—prices will continue to decline, pushing interest rates higher.
The United States had been the leading consumer of energy on the globe for about 100 years, but this past summer China took over the number one spot.
Property tax collections, which are pegged to the appraised value of local real estate, are imploding all over the United States.
It is being reported that at least one Swiss bank is refusing to hand over physical gold to clients.
The Trends Research Institute Director Gerald Celente says the American Empire is collapsing and the banks have committed the greatest bank robbery in the history of the world.
Since the last wave of ObamaCare waivers was released a few weeks ago, the number of unions and companies that have received ObamaCare waivers has doubled to 222.
Indian Ambassador to the United States, Meera Shankar was recently pulled out of a security line at Jackson-Evers International Airport in Mississippi, taken into what has become known as a TSA "glass cage", and forced to undergo an enhanced pat-down in full public view.
Wal-Mart is installing machines that require customers to swipe their driver's license and even give a breathalyzer test before they can choose between more than 50 varieties of wine.
In Cancun, Mexico, the United Nations Framework Convention on Climate Change is under pressure to overturn the UN ban on chemtrails.
The World Bank plans to encourage carbon trading in developing countries.
More than 1,000 dissenting scientists from around the globe have now challenged man-made global warming claims made by the United Nations Intergovernmental Panel on Climate Change (IPCC) and former Vice President Al Gore.
Master Card Worldwide, a global payments company, today said it has developed a payment solution for 'Aadhaar', the Unique Identification (UID) number. The solution will enable Aadhaar holders to perform payment transactions using UID numbers with biometric authentication, Master Card Worldwide said in a statement.
A new billboard sponsored by several Wisconsin and Michigan residents has appeared for the first time this week in Milwaukee on I-94 at the Ryan Road exit. The design depicts a pair of sinister eyes that lurk beneath big letters declaring "Big Brother is Watching You!" And just beneath the eyes are words that state "electronic harassment = torture."
Elizabeth Edwards, the wife of presidential candidate John Edwards, died this week following a six-year chemical assault on her body from cancer doctors. Ravaged by the effects of toxic poisons known as "chemotherapy," Elizabeth even cursed the chemotherapy drugs before she died, saying, "Damn these drugs."
Prescription drugs kill approximately 200,000 Americans every year.
According to a new report, the rate of miscarriage among pregnant women during the 2009 H1N1/swine flu pandemic soared by over 700 percent compared to previous years, pointing directly to the vaccine as the culprit.
An unsecured engine door panel fell off a passenger plane and damaged a wing as it was taking off from Southampton Airport, a report has revealed.
In the UK, hundreds of criminals are to be given four days a year off from prison work so that they can celebrate pagan festivals.
The Middle East is in the grip of an almost Biblical drought which has brought the region's three major religions together to pray for rain.
Ann Stanczyk had a Black Friday she'll never forget – the 49-year-old Queens woman says that she was humiliated and beaten by two NYPD cops in a dispute over dog droppings.
A two-month drought is plaguing China's major wheat production areas, according to local agricultural and drought relief authorities.
A Louisiana committee on Tuesday rejected calls by conservatives to include references to the debate over evolution and the religious-based concepts of intelligent design or creationism in state-approved biology textbooks.
As U.S. politicians continue to debate whether to let gays serve openly in the American military, the Canadian Forces have issued a new policy detailing how the organization should accommodate transsexual and transvestite troops specifically.
U.S. scientists have used stem cell technology to create mice from two fathers, an advance that they say could help preserve endangered species and even help same-sex couples have their own genetic children one day.
Lastly, a New Hampshire couple has pulled their son out of his local high school after the teen was assigned a book that refers to Jesus Christ as a "wine-guzzling vagrant and precocious socialist."