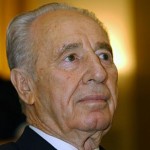 The most important news for Wednesday, July 8th, 2009…..
Israeli President Shimon Peres said on Tuesday that his government's discussion about a two-state solution has come to a conclusion and that Israel would support the plan.   
British scientists have reportedly created human sperm using stem cells for the first time in modern history, and they are saying that this could "revolutionize" several fields of science.
North Korea is being blamed for a devastating cyber attack that paralyzed the websites of many South Korean and U.S. government agencies.
The G-8 leaders have agreed on a "compromise" global warming declaration.
An expert economist says that the FDIC is gearing up to handle a very large number of U.S. bank failures in the coming months.
Members of the Obama administration are now coming forward with the idea that the U.S. Congress needs to pass another stimulus package.
During an official government test, covert investigators were able to sneak bomb components into all 10 federal government buildings.
Joe Biden's recent remarks about Israel have sparked an incredibly fierce responsefrom Ayatollah Ali Khamenei.
From the "You Have Got To Be Kidding Me!" file, Barack Obama is actually considering appointing a former Monsanto vice president, Mike Taylor, to be the head of the Food Safety Working Group at the FDA.
On average, one teacher per day is hospitalized in the U.K. after being attacked at school, according to new figures.
America is cursed?  The Texas Department of Agriculture is forecasting that central Texas will have rainfall that is 45 percent below normal this year. That translates into earnings for farmers that could be anywhere from 50 to 75 percent below normal.
A new strain of the H1N1 swine flu virus in Saskatchewan, Canada is raising serious concerns among scientists.
For all those eager to get the upcoming swine flu vaccine, just remember that a number of Polish doctors nurses faced criminal prosecution last year after a large number of homeless people died following medical trials for a vaccine for the H5N1 bird flu virus.
Supreme Court nominee Sonia Sotomayor is getting criticism from conservative groups for a 2003 ruling against a Christian group.
Lastly, according to the American Society for Aesthetic Plastic Surgery, 160,283 children 18 and under had cosmetic surgery in 2008.