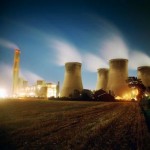 The most important news for Wednesday, July 15th, 2009…..
According to a report from the Congressional Budget Office released on June 5th, the cap and trade bill passed by the House to restrict carbon dioxide emissions would raise energy costs by $846 billion in the next decade alone.
In what is being called "the biggest Big Brother project yet conceived", India is preparing to issue biometric identification cards to all of its 1.2 billion citizens.
According to a new report, President Barack Obama may rely only on Democrats to vote the health care reform package through the U.S. Congress if Republican opposition doesn't yield soon.
German intelligence analysts believe taht Iran could have a nuclear bomb within 6 months.
A new Rasmussen national telephone poll found that only 38 percent of Americanssupport Supreme Court nominee Sonia Sotomayor.
Pro-Life advocates are taking Supreme Court Justice Ginsburg to task for her recent abortion comments that appear to support eugenics.
Bloggers have uncovered even more anti-family, pro-population control quotesfrom Barack Obama's "science czar" John Holdren.  The following is just one example:
Radical changes in family structure and relationships are inevitable, whether population control is instituted or not. Inaction, attended by a steady deterioration in living conditions for the poor majority, will bring changes everywhere that no one could consider beneficial. Thus, it is beside the point to object to population-control measures simply on the grounds that they might change the social structure or family relationships.
The Episcopal Church's House of Deputies passed a resolution on Tuesday that declares that the denomination will now ordain openly practicing homosexuals to the ministry.
A technical snafu left a number of Visa cardholders stunned and horrified Monday to see a $23,148,855,308,184,500 charge on their statements.
Lastly, Barack Obama traveled to Michigan on Tuesday and told the suffering workers there that the thousands of jobs lost to the auto industry's downturn are gone and are never coming back.