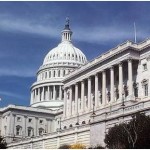 The most important news for Friday, July 17th, 2009…..
The U.S. Senate has approved a bill that significantly expands the reach of the current hate crimes law.
The latest statistics reveal that there have been 37,246 confirmed cases of the swine flu in the United States, with 211 confirmed deaths.
The WHO said on Friday that the H1N1 "swine flu" has swept the globe at "unprecedented speed".
Rep. Joseph Pitts, a Republican from Pennsylvania, gave a stunning speech on the floor of the U.S. House of Representatives denouncing Supreme Court Justice Ruth Bader Ginsburg's comments about how abortion is to get rid of populations "we don't want to have too many of".
The Obama administration is planning to expand the United States army by 30,000 soldiers in order to ease the strain from wars in Afghanistan and Iraq.
Pro-life analysts are saying that if the heath-care reform package currently being pushed by Barack Obama is passed, the result will be 240,000 to 420,000 more abortions in the first year alone.
A massive media campaign by an American NGO, Populations Services International, is promoting the use of the abortifacient Plan B "morning after" pill to Kenyan youth in newspapers, magazines and on radio.
In one county in Michigan, "low-priority crimes" like breaking and entering may not be prosecuted any longer due to budget cuts.
China's holdings of U.S. debt have hit another new record high.
A Muslim group committed to establishing an "international Islamic empire" is stepping up its Western recruitment efforts by holding its first official conference in the U.S. in the city of Chicago.
Police in Fiji recently detained fourteen members of a masonic lodge after villagers complained that they were practicing sorcery with wands, compasses and a skull.
A Colorado man was forced to use a chain saw to fight off a mountain lion that attacked him during a camping trip with his wife and two toddlers in northwestern Wyoming.
Schoolchildren in the U.K. were recently left in tears after a misguided stunt in which a "spaceship" crash-landed and a teacher was abducted by "aliens" went horribly wrong. 
You don't think the U.K. is a police state?  Riot police there recently stormed a 30th birthday party for just 15 people and shut it down, thinking it was a rave because it was advertised on Facebook.