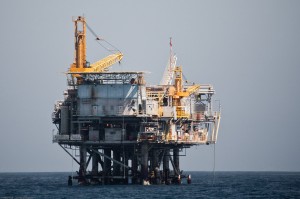 The latest headlines from The Most Important News….
It has been confirmed that a giant offshore gas field contains 16 trillion cubic feet of natural gas—making it the world's biggest deepwater gas find in a decade, with enough reserves to supply Israel's gas needs for 100 years.
A senior officer of the NATO-led International Security Assistance Force (ISAF) said on Monday that the war in Afghanistan would escalate in 2011 as the coalition pursues militants.
Former US defense chief William Perry says that North Korea was capable of producing one nuclear bomb a year and that Washington should consider high-level talks to defuse tension, in an interview published Wednesday.
North Korea has added 20,000 soldiers to its feared special forces over the past two years and deployed an unspecified number of new battle tanks, South Korea's defence ministry said Thursday.
China is preparing for conflict "in every direction", the defense minister said on Wednesday in remarks that threaten to overshadow a visit to Beijing by his U.S. counterpart next month.
Major advances in China's military prowess — specifically with powerful anti-ship missiles known as aircraft "carrier killers" — could threaten the U.S. Navy's ability to maintain strategic dominance in the western Pacific and safeguard the independence of Taiwan.
A bomb went off outside of a court building in Athens, Greece on Thursday after a warning phone call had allowed police to evacuate the area, a police source said.
The average rate on 30-year fixed mortgages rose this week to the highest level in seven months, reflecting higher yields on long-term Treasuries.
Copper has hit yet another record high.
In January 2011, the very first of the Baby Boomers is going to start turning 65.
In 1970, jobs in the goods producing industries made up 31.2% of all jobs in the United States. Today, they account for just 13.8% of all jobs.
It is estimated that one-third of the entire world's wealth is held offshore, with 80 percent of international banking transactions occurring offshore, in order to avoid taxes and regulations.
More banks failed in the United States this year than in any year since 1992, during the savings-and-loan crisis, according to the Federal Deposit Insurance Corp.
U.S. home foreclosures jumped in the third quarter and banks' efforts to keep borrowers in their homes dropped as the housing market continues to struggle, U.S. bank regulators said on Wednesday.
Many new surveys indicate that average Americans are feeling even more negative about the economy.
Is the "improvement" in the jobless numbers just an "illusion"?
According to one new study, thirty percent of the nation's 372 labor markets are currently saddled with their worst unemployment rates in a decade.
Requests for government food assistance are skyrocketing all over the nation.
U.S. shoppers spent more on Christmas this year than at any time since the start of the recession, despite their misgivings about the economic outlook and gathering fears of a double dip in the American housing market.
Italy's borrowing costs have jumped to the highest level since the financial crisis over two years ago, raising concerns that Europe's biggest debtor may slip from the eurozone's stable core into the high-risk group on the periphery.
If the US and Chinese economies move at their present rates, the average Chinese citizen will be wealthier than the average American in less than three decades, Ed Lazear, a Stanford University economics professor, recently told CNBC.
Hundreds of herbal medicinal products will be banned from sale in Britain next year under what campaigners say is a "discriminatory and disproportionate" European law.
Now it only takes a "single tip" to get put on a terrorist watch list in America.
It turns out that FBI agents are earning career points every time they put another American on a watch list.
In a shocking, but not unprecedented, turn of events drivers in Florida will be mandated to allow police to jab a needle in their arm and extract blood at DUI checkpoints should they refuse to submit to breath tests.
A woman who hit headlines earlier this month for protesting the invasive new TSA airport security theatre by donning just a bra and panties has been targeted and prevented from flying by TSA officials who cited an "unusual contour" around her buttocks.
The State Attorney's Office in Florida is investigating an incident in which a person identified as a police lieutenant's son is shown on videotape punching a man described as homeless, authorities said.
A standout North Carolina high school student has been suspended for the remainder of her senior year and charged with a misdemeanor for having a small paring knife in her lunchbox.
A lawyer in Nigeria has reminded the country's anti-corruption watchdog that the recent deal buying Dick Cheney's freedom for $35 million is not legal.
A new poll shows that 61 percent of voters think the new health care changes signed into law by President Barack Obama will cause health care costs to go up.
Rand Paul says that he wants to attach spending cuts to every major piece of legislation that comes before the Senate next year.
Dennis Kucinich says that his congressional district may be eliminated by redistricting.
Washington Post staffer Ezra Klein suggests that the Constitution is irrelevant due to its age and politically-malleable language.
Katie Couric says that we need a Muslim version of "The Cosby Show".
Has the Republican establishment now fully embraced homosexuality?
Skype has been banned in China.
Although Hawaii's newly elected Democrat governor, Neil Abercrombie, has recently given a flurry of high-profile media interviews condemning "birthers" who question Barack Obama's constitutional eligibility to occupy the Oval Office, suddenly he is declining to answer a few hard questions.
A magnitude 3.8 earthquake that rattled north central Indiana early Thursday was unprecedented in its size and location, according to the state geologist.
Will this winter be Britain's coldest winter in 1000 years?
Is the world on the verge of a major food crisis?
The coming year will be an important one for space weather as the Sun pulls out of a trough of low activity and heads into a long-awaited and possibly destructive period of turbulence.
Nickelodeon's new Illuminati-themed show House of Anubis,  already airing in Belgium and Netherlands is due to air in the US for the first time in January 2011.
Canadian pro-life advocates are concerned a recent decision by the Supreme Court of Canada could pave the way for grisly research involving cloning and merging different species.
Delaying sex makes for a more satisfying and stable relationship later on, new research finds.  Couples who had sex the earliest – such as after the first date or within the first month of dating – had the worst relationship outcomes.
Jewish historians are dismissing an apology by Henry Kissinger, offered over the weekend in response to a 1973 recording of him saying that sending Jews to a Soviet gas chamber "is not an American concern."
In the version of history being taught in some Virginia classrooms, New Orleans began the 1800s as a bustling U.S. harbor (instead of as a Spanish colonial one). The Confederacy included 12 states (instead of 11). And the United States entered World War I in 1916 (instead of in 1917).
There are 7,695,000 people currently residing in Israel, according to a study by Israel's Central Bureau of Statistics, released to mark the end of the first decade of the third millennium.
Over the past several years, Christians in the Middle East have endured bombings, murders, assassinations, torture, imprisonment and expulsions.
According to a new Gallup poll, seven in 10 Americans say religion as a whole is losing its influence on American life. This is a near-record high percentage since Gallup began asking the question more than 50 years ago.
Lastly, Ashton Kutcher has an interesting theory about why you should get as fit as possible in 2011. According to Kutcher, the apocalypse is coming.