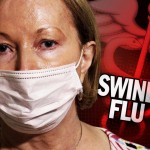 The most important news for Friday, July 3rd, 2009…..
U.K. Health Secretary Andy Burnham is warning that 40 U.K. citizens a day could die from the swine flu by the end of the summer.
In addition, the U.K. government is now declaring that the swine flu "cannot be contained".
Financial experts are predicting that U.S. home prices will continue to fall even further.
The 1400 page climtate change legislation ramrodded through the House contains a new federal policy that mandates that all residential, commercial, and government buildings "be retrofitted" to increase energy efficiency.
In fact, the cap and trade bill mandates that your home must undergo a mandatory energy audit before you can sell it.
The draconian health care reforms being proposed by the Democrats have a lot of people really concerned.
A group of parents in the U.K. have been banned from attending their children's sports day in an attempt to protect pupils from child abductors and pedophiles.
A group of Lutheran scholars and church leaders has released an open letter that urges members of that denomination to reject proposals that would liberalize that denomination's stance on homosexuality.
Will your ID soon be an RFID microchip implanted under your skin?
Perth brothels are increasing their staff in order to contend with the arrival of two U.S. warships carrying more than 5400 sailors.
U.S. border agents apparently plan to use an "agent orange-like chemical" to kill all plant life along the U.S.-Mexico border.
World famous scientist Stephen Hawking says that humans have entered a new stage of evolution.
A team of archaeologists say that they have unearthed a church that dates back almost to the time of Christ.
Lastly, a great new YouTube video called The Face of the Next Generation has been produced that does a great job of communicating how the America that we all loved is falling apart.