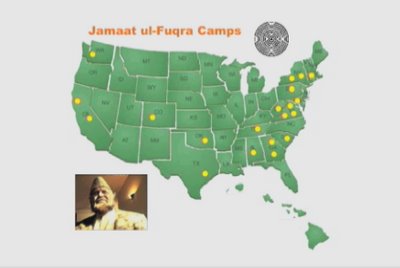 The FBI is aware of at least 22 paramilitary Islamic communes in the U.S., operated by the shadowy Pakistan-based group Jamaat al-Fuqra and its main U.S. front group, Muslims of the Americas.
With U.S. headquarters in Islamberg, New York, the group headed by Pakistani cleric Sheikh Mubarak Ali Gilani operates communes in mostly remote areas of California, Georgia, South Carolina, New York, Texas, Virginia, West Virginia, Michigan, Tennessee and other states.
The FBI describes the MOA compound in Texas, called Mahmoudberg, as an enclave and "communal living site." Located in Brazoria County along County Road 3 near Sweeny, Texas, it was discovered more than 10 years ago by the FBI through a tip from an informant in New York.
The Texas commune, in a heavily wooded area, is estimated by a local resident to encompass about 25 acres.
(Read the rest of the story here…)