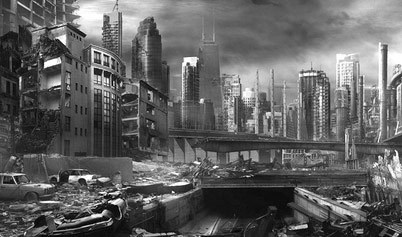 With economic conditions, growing crises, desperate populations looking to scratch by, and more hatred and division than at any previous point in American history, the city has become a dangerous and unruly setting – and finding yourseld in one that is falling apart could be the worst mistake you ever make.
People are living in bigger urban zones than ever before… these megacities are the hotspots of global activity. But many are also proving to be the most dangerous place to be in a collapse. Crime is rampant, order is shaken and many people become willing to take advantage of the situation. Many areas are vulnerable to natural disasters, and have already lost control during past emergencies.
In other places, widespread unemployment is simply taking its toll through increases in theft and violence. Whatever the reason, there are many places where things are falling apart, badly.
(Read the rest of the story here…)