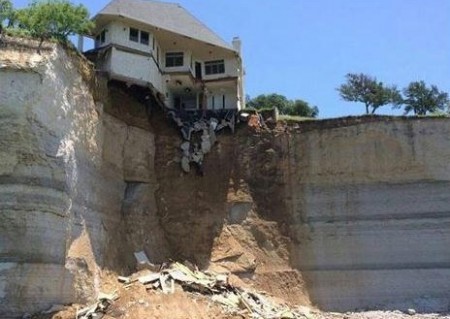 This luxury home is slowly crumbling into the lake below. The owners moved out weeks ago. They will be responsible for the cleanup.
A luxury house perched on a cliff overlooking Lake Whitney had partially collapsed into the water on June 10, 2014, and the rest of the structure was in peril.
See more of the pictures on King 5 News
Why do you think this is happening?