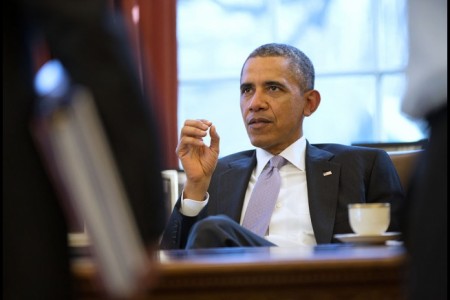 I thought the paramount job of the President of the United States was to protect its citizens. Yet we find ourselves in a position where an Ebola-infected person has purposefully and knowingly come to this country, in order to get better medical care, and in the process, exposed hundreds of US citizens to the deadly Ebola virus.
Patient Zero, who lied on his travel documents in Liberia, said he had not come into contact with anyone who was sick. Apparently, because he wasn't throwing up and sweating profusely at the check-in counter at the airport, was allowed to board a plane from Liberia to the US, no problemo.
Then when he got word from a Texas hospital that he had Ebola, his family, including children, were told not to leave the house. But they disregarded that and the children went to school anyway. Now dozens of kids in 3 schools have to be quarantined and many are pulling their children out of school.
Law enforcement was forced to send armed guards to Patient Zero's house to keep the family inside, as apparently, they are so SELFISH and IRRESPONSIBLE, they obviously don't care if they start a deadly pandemic!
Yet, the POTUS doesn't think we need any travel restrictions from the Ebola zone.
Yesterday, I called Patient-Zero, Patient-Zero-Brains because I thought he was just being stupid by getting on a plane to the US after having touched a convulsing Ebola victim who died a day later. But now I realize, he was quite clever, rather devious.
He purposely lied on the travel document and he intended to get out of Dodge (or whatever they call it in Liberia)  and into the US, so he could get better medical care. Many will say, you can't blame him. But the bigger question is, "How many more will do the same?"
Get exposed to Ebola, lie on the travel documents and hop on a plane to the US,
where you can waltz into any emergency room and get free treatment.
I Thought It Was Hard to Catch Ebola



"For now, the administration is rejecting calls for a visa ban for West Africans.
"I don't believe that's something we're considering,"
a State Department spokeswoman told reporters."

US Hospitals, Doctors and Nurses are Not Prepared to Deal with an Ebola Outbreak
That was proved when the first case was bungled.

Is Ebola an Airborne Virus?
Does Anyone Give a Damn About the American People Anymore?