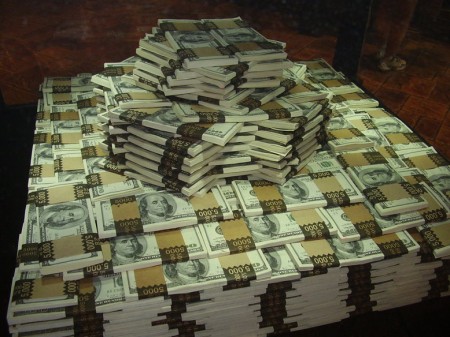 The federal government paid $2,007,358,200,000 in benefits and entitlements in fiscal year 2013 from government programs, according to data from the Bureau of the Fiscal Service's Monthly Treasury Statement.
The treasury statement summarizes the financial activities of the federal government, including data on government receipts, outlays, and surplus and deficit totals.  The September 2013 monthly treasury statement calculates these metrics for the entire fiscal year of 2013, which began on October 1, 2012 and ended on September 30, 2013.
According to the statement, the federal government's total outlays, otherwise known as spending, for means-tested and non-means tested government programs — not including administrative expenses —  totaled $2,007,611,200,000 in fiscal year 2013.
(Read the rest of the story here…)