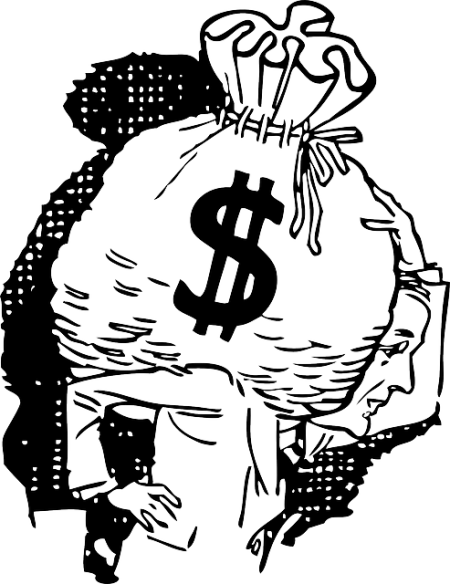 U.S. consumers have made a lot of progress in paring down the extreme debt loads that helped make the 2008 financial crisis such an epochal disaster. Fresh data from the Federal Reserve, though, offer an important caveat: Millions of the poorest families are still very deep in the hole — and might be getting deeper.
The triennial Survey of Consumer Finances, released by the Fed last week, confirms an overall improvement in the state of U.S. household finances. The average debt burden for all families stood at about 105 percent of pretax income in 2013, down from about 125 percent in 2010 and the lowest level since the 2001 survey.
The improved finances, along with more recent signs that consumers are feeling comfortable about borrowing again, has given some economists cause for optimism: The more progress households make in getting out from under their debts, the logic goes, the greater the chances that renewed spending will boost growth.
A closer look at the Fed data, however, suggests that the financial improvement is far from evenly distributed. The least wealthy families have made the least progress, and by some measures are in worse shape than ever.
(Read the rest of the story here…)