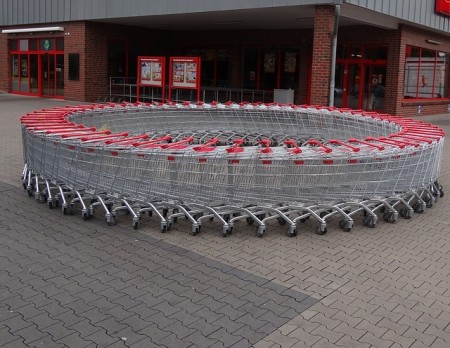 Discount stores are slowly dying.
Yesterday, Dollar Tree announced it would buy Family Dollar, a chain that is in the process of closing hundreds of stores and firing workers.
Other discount stores have been struggling as well, writes Heidi Moore at The Guardian. Fashion discounter Loehmann's filed for bankruptcy, while Wal-Mart's sales have declined for the past five quarters.
"There's just not enough money deployed by American families to keep all the discount chains in business," Moore writes.
Dollar stores saw their heyday during the recession, when middle-class shoppers came to buy smaller, cheaper packages of household necessities like toilet paper.
(Read the rest of the story here…)