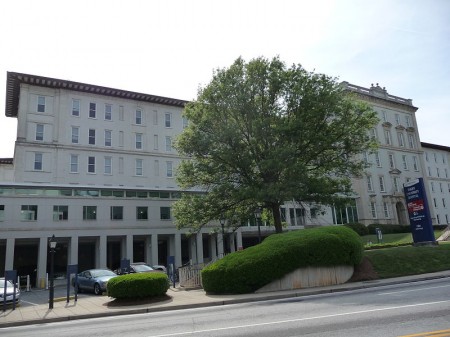 Emory University Hospital is expected to receive a patient infected with the deadly Ebola virus within the next several days, the university announced Thursday.
It's unclear when exactly the patient will arrive, according to a statement from Emory. The Clifton Road hospital has a specially built isolation unit to treat patients exposed to certain serious infectious diseases. Set up in collaboration with the Atlanta-based U.S. Centers for Disease Control and Prevention, the unit is physically separate from other patient areas and is one of only four such facilities in the country.
The Associated Press reported Thursday that the Ebola death toll passed 700 in West Africa as security forces went house-to-house in Sierra Leone's capital looking for patients and others exposed to the disease.
(Read the rest of the story here…)