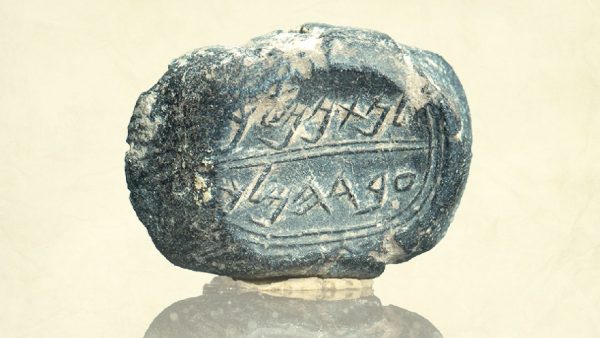 (Watch Jerusalem) The most recent evidence proving Josiah's reign and the biblical record is a seal impression bearing the name of Nathan-Melech.
Dr. Yiftah Shalev, codirector of the Jerusalem excavation that uncovered the artifact, told Watch Jerusalem in early April, "It's a relatively rare name. It's the first time that it was found on any document outside the Bible. … In the Bible itself, it's mentioned only once."
That record is found in 2 Kings 23:11: "Then he removed the horses that the kings of Judah had dedicated to the sun, at the entrance to the house of the Lord, by the chamber of Nathan-Melech, the officer who was in the court; and he burned the chariots of the sun with fire" (New King James Version).