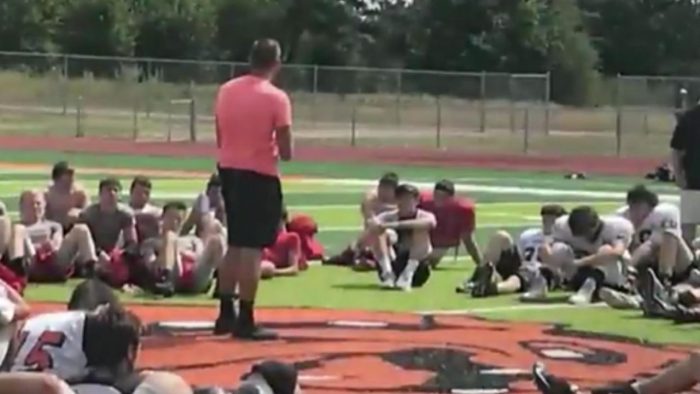 (The Blaze) An Arkansas pastor is speaking out after he was accused of a "constitutional violation" for giving a devotion using the Bible at a high school football camp.
Konnor McKay, pastor of Waldron Pentecostal Church of God in Waldron, Arkansas, was invited to his former high school last month to speak at a football camp about teamwork and leadership, as well as encourage the young men.
However, according to the Freedom From Religion Foundation, an anti-Christian nonprofit that bill itself as an organization that educates people on "nontheism," McKay and the school district, Danville Public Schools, willfully violated the Constitution.