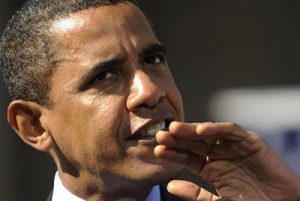 The most important news for Tuesday, September 1st, 2009…..
Barack Obama says that the U.S. government will "strongly recommend" that American citizens take the swine flu vaccine.
Employees at Albany, New York area hospitals and at a hospital in Charleston, West Virginia are being told that they are required to take a flu vaccine or they will be fired.
Someone discovered an online form from the state of Iowa designed to be filled in with the name of a swine flu victim who is required to relocate to a quarantine facility.
The Wall Street Journal is warning that military conflict between Israel and Iran is "inevitable" unless the U.S. does something to stop Iran's nuclear program.
Does Barack Obama plan to give the Temple Mount and the Tomb of Jesus to the forces of Islam?
House Democrats are planning a "comeback"for Barack Obama's health care reform plan.
Is the "political middle" in the United States quickly disappearing as the nation becomes more polarized than ever?
Some German scientists are now calling for a "world climate bank".
A new study out of the U.K. reveals that one in three U.K. teen girls has suffered sexual abuse from a boyfriend.
Now even Bible prophecy scholars are asking if 2012 is going to be the end of the world.  (By the way, 2012 most definitely will NOT be the end of the world.)
The publishers of the NIV Bible plan to release a revised version in 2011 that is likely to contain more "gender-neutral" language.
Lastly, Argentina's Supreme Court has ruled that it is unconstitutional to punish people for using marijuana for personal consumption.