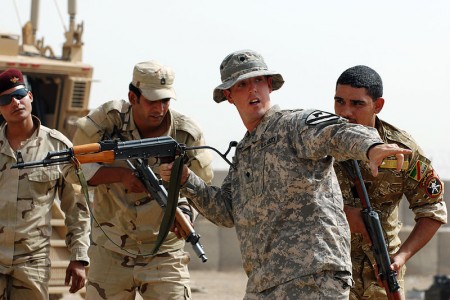 President Barack Obama authorized the deployment of another 350 American service members to Baghdad on Tuesday evening, the White House announced, bringing the number of American troops deployed to Iraq since June to over 1,000.
White House press secretary Josh Earnest said in a statement that the 350 U.S. troops are tasked with protecting American diplomatic facilities and personnel in Baghdad, which has been under threat from the spread of the Islamic State of Iraq and Greater Syria (ISIS).
"This action was taken at the recommendation of the Department of Defense after an extensive interagency review, and is part of the President's commitment to protect our personnel and facilities in Iraq as we continue to support the Government of Iraq in its fight against [ISIS]," Earnest said.
(Read the rest of the story here…)