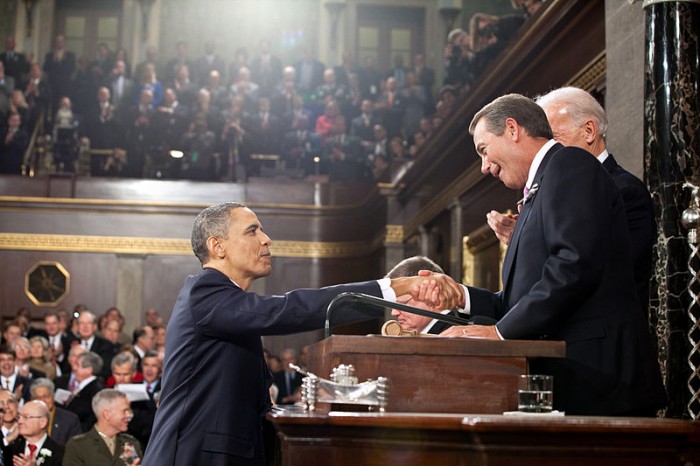 Rep. John Boehner was re-elected Tuesday to a third term as U.S. House speaker after facing down a conservative rebellion that sought to oust him from the office.
As of early Tuesday, 15 Republicans had been on record saying they would not vote for Boehner. During the vote, another 10 lawmakers joined them.
In the end, Boehner was elected with 216 votes out of the 408 votes cast.
(Read the rest of the story here…)