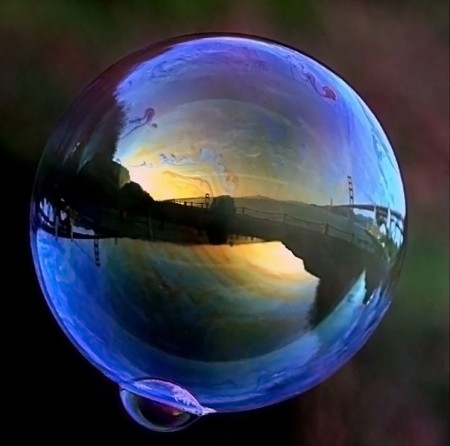 Two years of uninterrupted gains in U.S. stocks are sowing anxiety among financial professionals, with three in five saying the market is on the verge of a bubble or already in one, the Bloomberg Global Poll found.
Forty-seven percent of those surveyed said the equity market is close to unsustainable levels while 14 percent already saw a bubble, according to a quarterly poll of 562 investors, analysts and traders who are Bloomberg subscribers. Almost a third of respondents called the market for lower-rated corporate debt overheated and most said stock swings will increase within six months, the July 15-16 poll showed.
With biotechnology stocks trading at more than 500 times earnings, mega-deals resurfacing and bond sales at a record, concern prices are too high is growing amid a rally that has pushed the Standard & Poor's 500 Index almost 30 percent above its peak in 2007. The view isn't shared by the Federal Reserve, which said this week that while valuations are stretched in smaller biotechnology and social media companies, asset prices in general are in line with historical levels.
(Read the rest of the story here…)