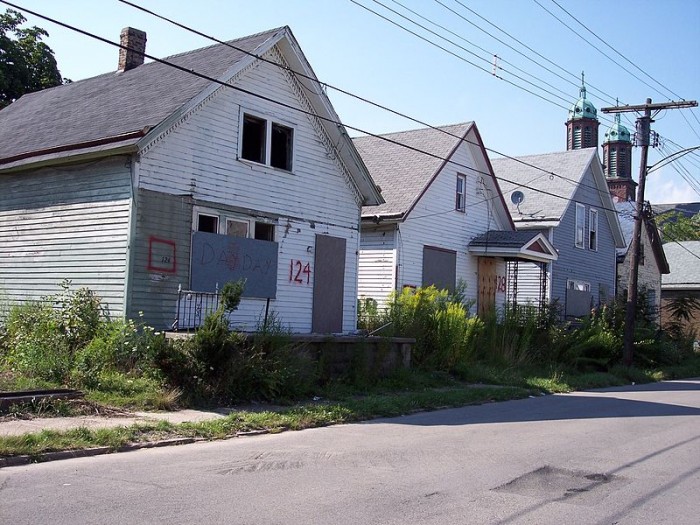 Maryland Governor Larry Hogan held a sidewalk press conference last week in Baltimore's Sandtown-Winchester neighborhood. He promised to revitalize the city by spending $75 million to tear down 4,000 vacant houses.
"Fixing what is broken in Baltimore requires that we address the sea of abandoned, dilapidated buildings that are infecting entire neighborhoods," he said.
Then the yellow paw of a Komatsu excavator ripped the face from a nearby row house, and Baltimore joined a growing club of declining U.S. industrial hubs that have decided they have more housing than their populations can support. The logic is that removing blighted sections of the city will help the larger body thrive, eventually clearing the path for redevelopment. The hard part is conceding that some areas are beyond short-term redemption.
(Read the rest of the story here…)