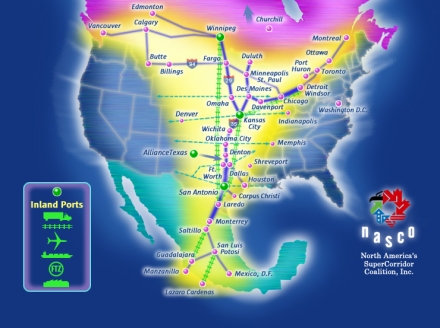 Former General David Petraeus and former World Bank head Robert Zoellick are leading the Council on Foreign Relation's latest push for an 'integrated' North America.
Today, these men are leaders of predatory global finance: Petraeus now heads KKR Global, the leveraged buyout firm, while Zoellick is a senior advisor to Goldman Sachs International. Both men were also in attendance at the secretive 2014 Bilderberg conference.
Petraeus and Zoellick are the co-chairs of the CFR's North America: Time for a New Focus report, a globalism blueprint they claim carries an "integration and sovereignty" approach that somehow meaningfully differs from the EU's 'shared sovereignty'.
According to Robert Zoellick, North America can become can be a "new growth market" under integration, rife with exploitable opportunities through a 'doubling down' of NAFTA-style policies that they expect 2016 presidential candidates to pursue.
Zoellick explicitly stated, "I hope that this report will provide an agenda for both [U.S. political] parties in the presidential elections in 2016."
(Read the rest of the story here…)