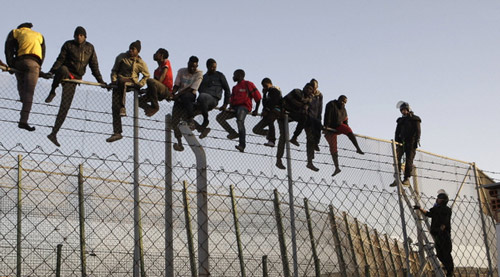 To say that we have a giant mess along the border would be a massive understatement.
Immigrants continue to pour across the border and U.S. officials don't have enough places to put all of the ones that they catch. The following comes from USA Today…
Confusion reigns on the border as immigration officials, prosecutors and Border Patrol agents scramble to fulfill the president's demand for a zero-tolerance approach to unauthorized migrants while simultaneously keeping families together.

President Donald Trump's decision Wednesday to order that migrant families be kept together – an abrupt reversal of his earlier stance – sowed more confusion into what was already a complicated system of law enforcement, courts, warehouse-like detention buildings and re-purposed daycare centers.
Is there any easy solution to this problem?
Please tell us what you think by posting a comment below…