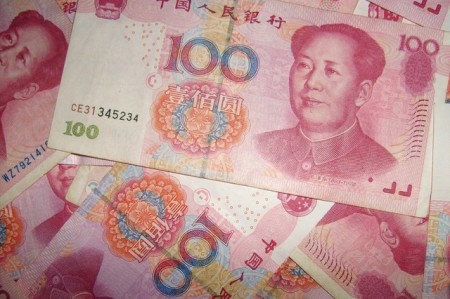 China faces what would be the second default in the nation's onshore bond market after a builder said it may fail to make a payment next week, the latest sign of stress in the world's biggest corporate debtload.
Huatong Road & Bridge Group Co., based in the northern province of Shanxi, said it may miss a 400 million yuan ($64.5 million) note payment due July 23, according to a statement to the Shanghai Clearing House yesterday. Chairman Wang Guorui is assisting authorities with an official investigation, it said, without elaborating. Wang was removed from the Chinese People's Political Consultative Conference Shanxi Committee on July 9 for suspected violations of the law, according to an official statement and media report last week.
Shanghai Chaori Solar Energy Science & Technology Co. (002506) marked China's first onshore corporate bond default in March when it missed a coupon payment. Huatong Road would be the first to fail to pay both interest and principal, and would also be the first default in the interbank note market, the nation's biggest bond bourse. Chinese firms have the most debt globally after increasing borrowings to $14.2 trillion as of Dec. 31, surpassing the U.S.'s $13.1 trillion, Standard & Poor's said in a June 15 report.
(Read the rest of the story here…)