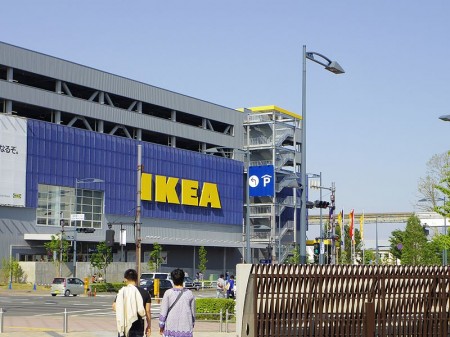 No doubt, a trip to IKEA can take it out of you. But instead of a post-shopping siesta at home, patrons at the retailer's Chinese stores opt to just doze off on the showroom floor.
For many, the very thought of taking a nap at IKEA, a get-what-you-need-and-get-the-heck-out kind of retail establishment, might seem preposterous. After all, that potent blend of aggression, anxiety, and diesel-grade coffee that fuels many IKEA shopping excursions isn't exactly conducive to dozing off in public. Most of us crash — and crash hard — after we've left the store.
However, in China, a country where some IKEA stores — eight of the Swedish home good behemoth's 10 largest outposts are here — double as pick-up joints for on-the-prowl elderly patrons, communal sleepy-time is increasingly part of the overall shopping experience. Chinese IKEA stores don't exactly discourage impromptu slumber parties in its showrooms and, as a result, some folks flock to IKEA not to shop but to sleep.
(Read the rest of the story here…)