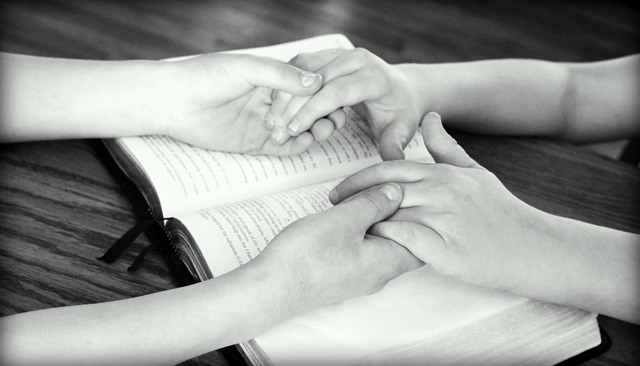 (By Ray Gano) Ecclesiastes 3:8 A time to love, and a time to hate; a time of war, and a time of peace.
For the past several years I have been warning Christians to "be ready for the attack."
With the election of Donald Trump and Mike Pence we have seen the enemy go into high gear.
First Group – Liberal / Socialist / Marxist / Atheist / Secular Humanist
We are seeing people of a Liberal / Socialist / Marxist / Atheist / Secular Humanist mindset proving that they have no problem stalking and harassing people. Case in point, Ivanka Trump on a Jet Blue flight. A homosexual husband and husband couple went out of their way to stalk, accost and harass Ivanka Trump. They were ejected from the Jet Blue flight all the time screaming that it was there "right" to verbally abuse President Elect Trump's daughter while she was en-route to a family holiday time with her husband and children.
More and more these people view it as their "right" to get in people's face, accost them and also get violent with them.
They demand that you are "tolerant" of their views, but when it comes to your views, then that does not matter. They do not deem your views and rights as important, so they can basically do what ever they want, all the while shouting that it is their right to be hateful and intolerant.
Second Group – ISIS & Radical Muslim Terrorists
ISIS / Caliphate Cyber Army has published a secret list in Arabic of thousands of churches in all 50 states and called on its "Lone Wolves / Ghost Warriors" to attack Christian and Jewish targets during the holidays.
We knew that this was coming and this should not surprise us. Our churches are being put under surveillance already as reported by World Net Daily…
Surveillance of churches reported
Former FBI counter-terrorism agent John Guandolo's Understanding the Threat blog has received reports in the last several weeks from law enforcement, pastors and citizens that Muslims are conducting pre-operation surveillance inside U.S. churches during services.
The information received by UTT from multiple states indicates the manner of the surveillance is similar in each case.
Guandolo says two Muslim males will enter during the service and sit together in the back of the church. They will often take pictures and record video. When approached by concerned ushers, they will either tell their questioners they are "interested" in becoming Christians or they will run.
"This information has been passed to the appropriate law enforcement officials, and UTT is aware of a joint investigation between local police and the FBI in at least one of the cases," according to Guandolo.
Source: http://www.wnd.com/2016/12/secret-isis-list-ids-u-s-churches-for-attack-during-holidays/
How many US Churches have fallen to this deception? IF your church has seen this sort of activity, then you may be a target and the need to put together a security team for your church may be needed.
The Stupid Person is The Tool
Dietrich Bonhoeffer once stated the following…
"Having thus become a mindless tool, the stupid person will also be capable of any evil and at the same time incapable of seeing that it is evil. This is where the danger of diabolical misuse lurks, for it is this that can once and for all destroy human beings."
― Dietrich Bonhoeffer, Letters and Papers from Prison DBW Vol 8
It will not be the diabolical leader or some brain behind the scenes person, it will be some lowly "stupid person tool" that will be used against us. We see it all the time in many lone wolf scenarios.
A prime example of this is Richard Reid the shoe bomber – he was the British man who attempted to detonate explosives packed into the shoes he was wearing, while on American Airlines Flight 63 from Paris to Miami. He failed because he could not light the fuse sticking out of his tennis shoes.
Knowing that we are dealing with a stupid person is one point that might give us an advantage.
See, there are sharp cunning wolves and then there are the stupid ones. If you are situationally alert, a lot of times you can pick that person out.
Knowing that these people are just a tool, there are "red flags" that can tip you off to their possible suspicious behavior. But the key is that you MUST be alert to the people in your congregation.
Some of the things to look for in a suspicious person are as follows…
– They are acting in a nervous manner.
– Looking around being un-easy, stressed out.
– Profuse sweating, or wiping sweat away generally with the same hand / arm over and over again.
– "Tunnel Vision, or constantly staring forward in a weird or inappropriate manner.
– Inappropriate prayer / repeated prayer, moving the lips mouthing a prayer silently.
– Talking to themselves
– Getting up and walking out and then coming back in frequently
– Inappropriate, oversize, loose-fitting clothes (e.g., a heavy overcoat on a warm day).
– Keeping hands in pockets or cupping hands as if they might beholding a trigger device.
– They seem to be favoring one side or an area of the body. Are they constantly adjusting some sort of clothing or item under the clothing. Are there sharp angles poking out against the clothing that could be a gun barrel. It has been reported that a person will keep checking an area of their body to make sure that the gun or possibly even a suicide vest is still there and attached properly.
– They might carry large packages, stuffed backpacks, purses, large shopping bags that could contain weapons or explosives.
– Last and this is a biggie – they do not know how the service is run. They look out of place. They are trying to follow along but they just do not know the sequence of events for church the service. They do not know when to sit or when to stand or they are working to hard to try to fit in; like overly clapping or not clapping enough, singing to low or to loud, getting the words to the song wrong, etc.
These are things that you as the sheepdog and the security team need to understand, keep in mind and stay alert for.
Finally, pay attention to your gut instinct. If your gut is telling you that someone is not a good person and there is something wrong, you need to not push that aside. You need to pay attention to that and then alert the rest of the church security team.
The Need To Have Contingency Plans In Place
Now that we know what to look for, we need to now know what to do.
First thing that we need to put in place is some sort of security team. Now I know that a lot of churches do not want to deal with this due to liability issues. But what is worse, a team of people saving lives or a church congregation losing 75% of its congregation because some stupid person came in and blew everyone away with an Uzi?
Like it or not, these are the real-world issues that we have to deal with being a church congregation.
So, if lives are going to be saved, this reality needs to be accepted by the pastor, the staff and put together a realistic security / fast reaction team.
Another point, calling the police can help, but it can also create a situation that will cause the stupid person to escalate.
The ideal situation is to have law enforcement / ex military as part of the security team. They have the training to deal with situations like this and an off duty police officer can make arrests and call in for back up much faster than an average call to 911.
Once a team is put together, the need to develop an means of communication is second.
I highly recommend solid communication devices like two way radios along with ear pieces and throat microphones. This is the kind of set up that we used in the military and also I used this sort of set up when we were on the jump teams with DHS federalizing airports.
The advantage of a throat microphone is that you can speak softly, almost whisper like and still be heard by the other team members.
Understanding that church budgets are tight, here is an excellent radio that will do the job as well as an excellent throat mic and covert ear piece.
Baofeng UV5RA Ham Two Way Radio  – http://amzn.to/2hIx1OP
1 X Flexible Throat Mic Microphone Covert Acoustic Tube Earpiece Headset With Finger Activated Push To Talk Button – http://amzn.to/2hInDus
Together these will run about $40 dollars and to weed out wanna-be security people, make the team purchase these units themselves. This way you know who is dedicated and also if they lose or break the equipment, it is on them.
Next you need to have some form of hand and arm signal so in case you can not talk or use the radio, you can still communicate with your team.
Example…
Using two fingers and pointing to your own eyes means " LOOK " – "SEE"
Then pointing towards a suspicious person is telling your team to watch that person.
You can signal to assign one of your team to stick with that person by placing your right hand on top of your left hand and then give a subtle shake of the two hands.
Using a piece of clothing as a signal is also a good idea. For example, I head up the team at my church and one of my signals is me putting on my baseball cap. That indicates to my team that I am in alert mode and they need to keep an eye on me. This also can be used to alert the pastor in giving him a subtle signal by him seeing that your cap is on.
You can also signal the pastor in the same way with two fingers pointing to your eyes and then pointing to the suspicious person.
Communicating to the Congregation
Something that also needs to be taking into consideration is letting the congregation in on the security team, at least your "core" congregation.
For example, maybe there is a suspicious person sitting in the congregation and one of the security team needs to get seated behind them. The congregation needs to know that if one of the security team members comes up and gives them the signal to get up and let them have that seat where they are sitting, not to ask questions, not to act surprised not do anything except to get up and let the security person have that seat.
Other situations that need to be addressed is getting out of the building quickly and in an orderly manner. Code words or phrases need to be put in place so that the pastor can give those code words or phrases without raising the suspicion of the suspect.
Maybe calling for an impromptu song and having everyone stand to sing a certain song that the congregation knows as a signal to start slowly walking out back row first followed by the subsequent rows.. all the time continuing the song as if it is some special religious ordeal that your church conducts.
These are just ideas, what you, your pastor and security team need to do is put all these contingency plans in place.
Putting Contingency Plans in Place – S.O.P. – Standard Operating Procedure
Plans can be ranging from, covering all exits and securing the building – the means to take out a threat if necessary – quickly evacuating the congregation to a per-arranged safe area outside the church building. There are a number of situations that contingency plans need to be discussed and put in place.
Once you have these plans, they need to be put in written form and create what is called an S.O.P – Standard Operating Procedure. When you have plans, you can then start doing dry runs with the security team. Practice doing the hand and arm signals that your church comes up with. Stand at different parts of the church building and see if you can communicate with each other via radio and signals.
Now I am not one who likes some sort of uniform, but having some sort of "security presence" in place may deter some stupid bad person. In this case, what I find works best is black polo shirt with large yellow type with the word SECURITY across the back, on the left breast and maybe on one of the sleeves. These type of shirts stand out and can be easily seen from a distance.
Again, the very fact that you have some burly guy standing in the parking lot or at the front entrance area may be all the deterrent that you need to cause a bad guy to have second thoughts.
We need to remember that we are dealing with stupid people. Stupid people also tend to be cowards and may decide that your church may be to much of a "hardened" target to get away with his / her dastardly plan.
Security Polo Shirt Black with Gold Letters – http://amzn.to/2i1cBni
Weaponizing The Security Team
This is the area where things get a little "sticky." There are different laws stating what weapons can be in churches.
In Texas for example it is allowed to carry in a church unless the church has posted a 30-06 sign prohibiting people from carrying concealed in a church. One can also carry pretty much any weapon they wish in a church, again being discreet. I doubt that you can carry your battle-ready katana (Samurai sword) in the church without pastor's permission.
With that said, I lean more towards non-lethal in a church congregation setting. This way you do not have to worry about bullet trajectory and pass through.
Weapons I Promote For Security Teams
Police Grade Pepper Foam & Gel – This is the first weapon I would recommend the security team carrying. SABRE Red Pepper Foam is an excellent solution. It is inexpensive enough where you can purchase 2-3 cans so that you place some in areas ready to use like at the sound board, usher's station, etc.
NOW… why foam? If you are outdoors and there is a slight breeze, you will not have the liquid pepper spray blow back in your direction. Second, the foam is sticky and when it makes contact it instantly melts. This has about an 8 – 10 foot range and can spray multiple targets with this foam.
Another point is that if you are in a close quarters like in church you will not have "mist" floating around that might get in some of the congregations eyes. This is a product that has good control factor.
SABRE Pepper Foam – http://amzn.to/2fovQYi
Another solution and something that will give you more distance between you and the thugs is SABRE Pepper Gel. Like the foam, the gel sprays and does not blow back if there is a breeze going. Also, because it is a gel, it will shoot further than the foam and has a range of 18 feet. Another plus with this is that SABRE includes a belt holster that you can wear and always be prepared. Like the foam, it has good control factor and will not have liquid mist floating in the air.
SABRE Pepper Gel – http://amzn.to/2i3yKBj
Cold Steel Ti-Lite Zytel 6" – I have written about this knife in some of my other articles. This is probably my #1 go to fighting weapon / knife.
PRO – I like that you can carry this in your hand and it doubles as a kubaton. It is large enough to really do some damage without even deploying the knife. This can be used to control a person sitting in a pew by applying pressure techniques used with the kubaton.
PRO – The quillion, the little hook at the base of the knife blade, also is a very mean weapon in and of itself, The rough thumb grooves on the quillion will do damage if you use this as a kubaton. You can hook a chin, rip an eye, do a number of kubaton moves where the quillion will do some major extra damage.
PRO – You can deploy the knife as it is pulled out of the pocket by "snagging" the quillion on the pocket edge. This is a move that needs to be practiced as well, but you will have a great tactical advantage just taking the knife out of your pocket and it deploying as you remove it.
PRO – With some practice, you can learn to flick open this knife one handed. So, if you are using it in a kubaton style, it is nothing to flick it in the process of a swing or block and deploy the 6" razor sharp blade.
NOTE – this knife is literally a "pocket sword" it is a good 13 inches long and will give you some good distance between you and the attacker. Because this is such a large knife, check your local laws to make sure it is carry legal.
PRO – Cost – ON SALE – $48.88 w/ free shipping
Cold Steel Ti-Lite 6″ – http://tinyurl.com/pz-cs-ti-lite-6inch
Streetwise POLICE FORCE 9,200,000 Volt TACTICAL Stun Gun Flashlight – This is a great stun gun. It is smaller in diameter, so it is easily concealed and also made to look like a flashlight. It small enough to conceal and keep in the hand without it being obvious that you have a stun gun in your hand. So it is an excellent weapon that you can carry deployed in church and people will not take much notice of it.
Another great point about this stun gun is that it fits a church budget. It runs around $25 – $30 dollars and at this price, a church can purchase several of these so that each member of the security team is armed as well as keeping extras at the sound board, usher's station, welcome booth, etc.
This also has a good lanyard on it so that if you do lose your grip, it will not fall to the ground and you can easily bring it back into your hand.
PRO – Slim, small and easily concealed
PRO – 9,000,000 volts and rechargeable – that is a lot of volts you will send through a person
Streetwise POLICE FORCE 9,200,000 Volt TACTICAL Stun Gun  – http://tinyurl.com/PZ-Streetwise-Stun-Light
There are other weapons that you and your team can look into like collapsible batons, fighting sticks, saps, ect. The negative is that with some of these weapons, you need to check your local laws in using them. Weapons like the collapsible baton are against the law to use in many states.
You, your pastor and your team also need to discuss the use of firearms in the church.
If you do have an active threat and the individual is using a firearm, then some of the team members need to have handguns at the ready and be trained in this sort of situation.
In fact, it is critical that security teams get solid weapons training and maintain that training. Conduct training in the church building, around the building and in the church parking lots so that the team is familiar and comfortable with the church grounds environment. Try to come up with viable situations that a bad guy would perform and train for those different situations. Take turns being the bad guy and giving the team different scenarios.
Conclusion
Like it or not, people wishing to do harm to the church is a reality more so today that in the past years. We have enemies that have come out publicly stating that they wish to do us harm and kill us.
We must take these threats seriously and not bury our heads in the sand thinking that "it can't happen to us."
Predators take advantage of people where they have opened themselves up to being targets.
The key is to not allow ourselves to be these open targets.
Paul stated that in the last days we will live in perilous times. Well, those times are here and groups of people have stated with extreme bias that they hate Christians and Jews the world over and to see us wiped off the face of the earth would make them very happy.
The hope is that we will never have to rely on our security teams to act. But we need to take precautions, prepare, have plans and security teams in place and be ready.
To do nothing, especially in this anti-Christian environment that we are living in is foolish and a church is just asking to become a target rich environment for the stupid person hell bent on destruction.
If you have any questions, please do not hesitate to contact me. I am more than willing to help any way I can, including coming to your church, assessing the situation and helping you with a team and help train them. Just contact me – ray.gano@raygano.com