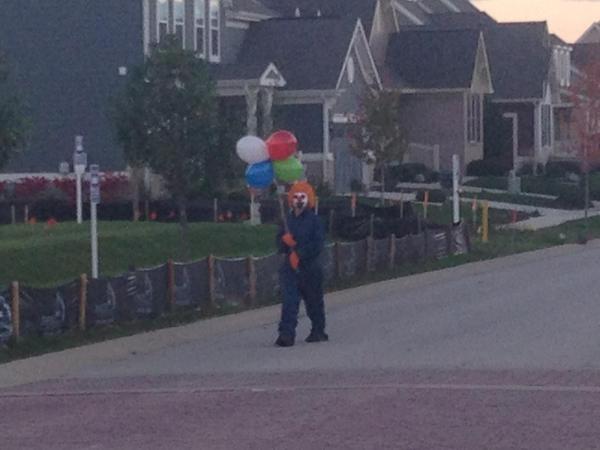 The rash of creepy clown sightings in California appears to have spread nationwide, with reported en-clown-ters in Florida, Indiana and New Mexico.
The Wasco Clown, a California photography project by a husband-and-wife team who said they wish to remain anonymous, appears to have inspired copycats that have been photographed and videotaped in Albuquerque, N.M.; Fishers, Ind.; and Jacksonville, Fla.
Jacksonville residents said people dressed in creepy clown costumes have been appearing in security camera footage. One recording shows a clown walking up to a resident's porch, tearing apart a pumpkin and staring directly into the camera before walking away.
(Read the rest of the story here…)