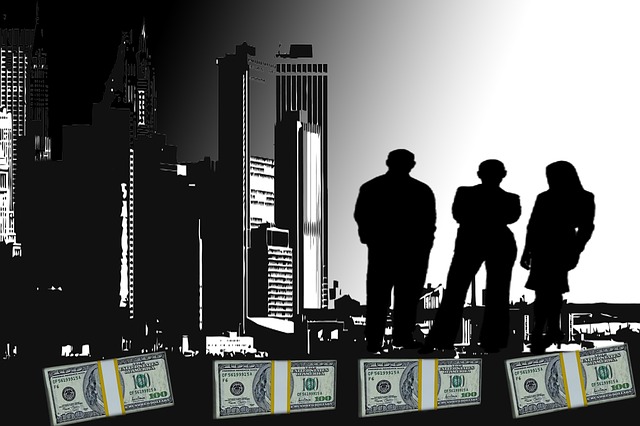 Globally there are over $9 trillion worth of borrowed US Dollars in the financial system. When you borrow in US Dollars, you are effectively SHORTING the US Dollar, reports Pheonix Capital on ZeroHedge.
Which means that when the US Dollar rallies, your returns implode regardless of where you invested the borrowed money (another currency, stocks, oil, infrastructure projects, derivatives).
Take a look at commodities. Globally, there are over $22 TRILLION worth of derivatives trades involving commodities. ALL of these were at risk of blowing up if the US Dollar rallied.
Unfortunately, starting in mid-2014, it did in a big way.
This move in the US Dollar imploded those derivatives trades. If you want an explanation for why commodities are crashing (aside from the fact the global economy is slowing) this is it.
Here is a chart of the inverted US Dollar (meaning when the Dollar rallies, the black line falls) and commodities (the blue line). Note that the commodity collapse tracked the US Dollar rally almost tick-for-tick.
This is just the start of a worldwide implosion. Globally there are over $555 TRILLION in derivatives trades based on interest rates. What's happening in commodities now is literally just the tip of the iceberg."
$234 Trillion of these derivatives are held by 4 major banks in the US. 
Earlier this month, it was revealed that the banks now have the power to confiscate depositors' money in times of financial crisis. And not just money that's over the FDIC limit, but everything you have in the bank, as the FDIC is woefully underfunded to cover depositors' losses of any amount.
The 4 Banks with the Biggest Derivatives Exposure
These are the most dangerous banks that will be the first to fall, and the first to claim their depositors' money:
JP Morgan Chase Bank
Citibank National
Goldman Sachs Bank USA
Bank of America
---
Citibank is the Most Vulnerable, Holding $70 Trillion in Derivatives
 "Nothing will ever change, until what little is left of America's middle class realizes just how corrupt the American system of government has become, and changes it.
"With $303 trillion derivatives it has just been saddled with, it is now far too late."
Article authored by Carol Serpa. You can find the original story right here.