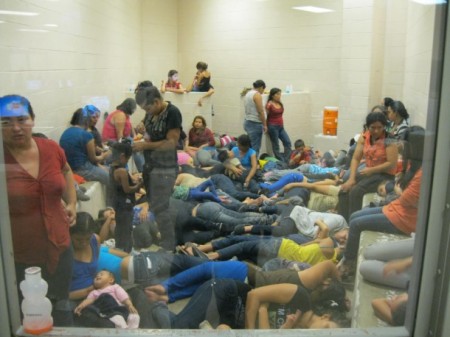 Statistics posted online by the Department of Homeland Security's (DHS) Customs and Border Protection (CBP) show that the number of "family units" apprehended at the U.S. border with Mexico has risen from 9,350 in 2013 to 55,420 in 2014 – an increase of 493 percent.
A spokesperson for the CBP told CNSNews.com that a "family unit" for the purposes of this set of statistics is "a parent traveling with a child," and that the 55,420 total includes all adults and children who have been apprehended and categorized as a family unit.
The family unit statistics – posted in the same document that provides the number of Unaccompanied Alien Children (UAC) crossing the border – show that the family units come from four countries: El Salvador (10,417), Guatemala (9,004), Honduras (30,368) and Mexico (4,545).
(Read the rest of the story here…)