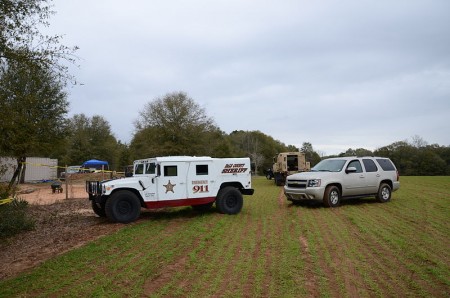 The Department of Defense transferred over $4.3 billion worth of surplus military equipment–including 345 Mine Resistant Ambush Protected vehicles (MRAPs), 205 grenade launchers and over 12,000 bayonets–to more than 17,000 state and local law enforcement agencies across the nation since 1997.
The transfers were made under the 1033 program of the National Defense Authorization Act and administered by the Defense Logistics Agency (DLA), according to a report by the American Civil Liberties Union (ACLU) entitled War Comes Home: The Excessive Militarization of American Policing.
The DLA website does not include a comprehensive list of where surplus military equipment winds up, but a spokesman for the agency told CNSNews.com that a database found on the Detroit Free Press website that lists military equipment distributed since 2006 was accurate because the data had previously been obtained from the DLA under the Freedom of Information Act.
(Read the rest of the story here…)