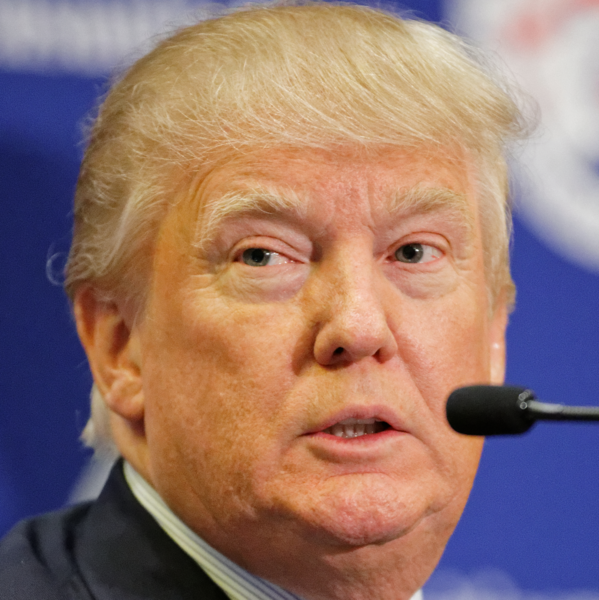 Guess what Donald Trump is saying now? Last week, I discussed how Robert Kiyosaki and Harry Dent are warning that a major crisis is inevitable, but I didn't expect Donald Trump to come out and say essentially the exact same thing. On Saturday, the Washington Post released a stunning interview with Donald Trump in which he boldly declared that we heading for a "very massive recession". He also warned that we are currently in "a financial bubble" and that "it's a terrible time right now" to be investing in stocks. These are things that you may be accustomed to hearing on The Economic Collapse Blog, but to hear them from the frontrunner for the Republican nomination is another thing altogether.
Whether you plan to vote for Donald Trump or not, at least we can all appreciate that he doesn't talk like a politician. He tells it like he sees it, and he told the Washington Post that he considers the official unemployment rate that is put out by the Obama administration to be completely fraudulent…
"First of all, we're not at 5 percent unemployment. We're at a number that's probably into the twenties if you look at the real number," Trump said. "That was a number that was devised, statistically devised to make politicians — and, in particular, presidents — look good. And I wouldn't be getting the kind of massive crowds that I'm getting if the number was a real number."
And before you dismiss this, perhaps you should consider that the Federal Reserve also considers the government unemployment number to be so inaccurate that they secretly have been calculating the unemployment rate on their own…
Because it distrusted the Labor Department's unemployment statistics, the Federal Reserve — without any fanfare — started calculating its own jobless rate two years ago.

And the Fed's calculation, called the Labor Market Conditions Index, or LMCI, shows that the US unemployment rate in February was 5.8 percent. That's much higher than the 4.9 percent official jobless rate reported by the Labor Department.
Of course if truly honest numbers were being used, the unemployment rate would not be anywhere close to this range. According to John Williams of shadowstats.com, the broadest measure of unemployment is currently sitting at 22.9 percent.
And just last week I showed my readers that 23.2 percent of all Americans in their prime working years do not have a job right now, and that inactivity rates for both men and women in the U.S. are currently far higher than they were during the last recession.
So when Donald Trump says that we are at an unemployment number "that's probably into the twenties", I would have to rate that statement as mostly true.
Of course things are about to get a whole lot worse. According to Challenger, Gray & Christmas, job cut announcements by major firms were up 32 percent during the first quarter of 2016 compared to the first quarter of 2015.
When big corporations are doing well, they tend to hire more people. But when their earnings start to go down, one of the very first things they tend to do is to lay people off.
Sadly, that is what we are starting to see right now. According to Wolf Richter, it is being projected that corporate earnings per share for the first quarter will decline a whopping 8.5 percent compared to one year ago…
Even analysts who estimate pro-forma, ex-bad-items, non-GAAP earnings that S&P 500 companies propagate to look better and that these analysts use to inflate their stock-price targets, just threw in the towel on the quarter.

They expect these inflated earnings per share for the first quarter to plunge 8.5% from a year ago, according to FactSet. If this holds after S&P 500 companies report their ex-bad-items earnings, it would be the worst EPS decline since Q3 2009.

It would also be the fourth quarter in a row of year-over-year earnings declines, a phenomenon that last happened during the Great Recession from Q4 2008 through Q3 2009.
In the past, we have almost always seen corporate profit margins peak and start declining before a recession hits. The following chart comes from Jesse Felder, and it shows that this has happened prior to almost every recession in the post-World War II era, and now it is happening again…
Why can't more people see this?
For months, I have been pointing out to my readers how history is repeating. The exact same patterns that have happened just prior to previous recessions are happening again, but most people just refuse to see the truth.
It is absolutely maddening, and it is just more evidence of how "dumbed-down" our society has become.
Yes, U.S. stocks rebounded substantially in March, but that was not based on the economic fundamentals. Just look at the following chart from Zero Hedge. At some point stock prices and corporate earnings will start converging once again. There is simply no way in the world that stock prices can stay disconnected from reality indefinitely…
So when Donald Trump says that we are in "a financial bubble" and that "it's a terrible time right now" to be investing in stocks, I would have to rate those statements as absolutely true.
I would also have to rate his statement that we are heading toward a "very massive recession" as absolutely true as well, and legendary investor Jim Rogers agrees with me. In fact, he recently told Bloomberg that there is "a 100 percent probability that the U.S. economy would be in a downturn within one year".
For a legendary investor such as Jim, that is quite a bold statement to make. And of course most American families already feel like they are in an economic downturn. This is something that my wife and I talked about during our most recent show…
The truth is that the U.S. economy has never even gotten close to recovering to the level it was at just prior to the last recession, and now the next major crisis is upon us.
But this new crisis is not going to be like the last one. It is going to be much, much worse before it is all said and done, and what is coming is going to bring America to her knees. This is something that I discuss in my new book. The economic devastation that is coming is going to be unlike anything that any of us have ever known, and it is going to shake America to the very core.
So enjoy the remaining days of "normal life in America" while you still can.
A lot of people are using this time to party, but if you are wise you are using it to prepare.
(Originally published on The Economic Collapse Blog)