Raju the elephant was left bleeding from spiked shackles and living on hand-outs from passing tourists after he was captured and tied up by his 'owner'.
But, after 50 years of torture, the animal cried tears of relief after he was rescued by a wildlife charity in a daring midnight operation – fittingly on American Independence Day.
North London-based charity Wildlife SOS stepped in to save Raju from dying in his bonds after learning of his plight in India.
Every day, the majestic animal was forced to hold out his trunk and beg for a few coins from passers-by – surviving only on plastic and paper for food.
However, last week, a 10-strong team of vets and wildlife experts from the charity were joined by 20 forestry department officers and six policemen to seize Raju from his suffering in the Uttar Pradesh area of India.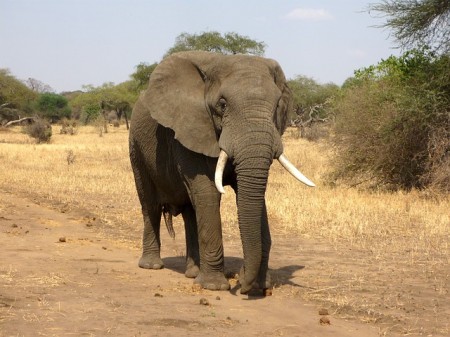 (Read the rest of the story here…)