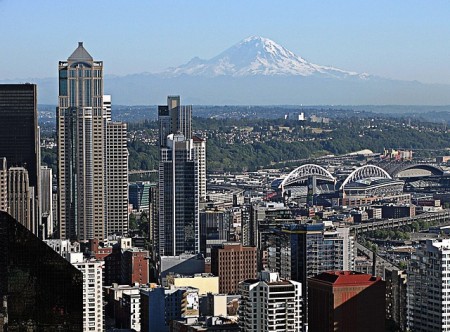 Experts have mapped a huge magma reservoir below Mount Rainier in Washington state that begins melting deep in the Earth's mantle before pushing upwards to where it will eventually be tapped for eruption.
Researchers from the United States and Norway used seismic imaging and the measurement of variations in electrical and magnetic fields to create a detailed road map of the pathway molten rock takes to the surface.
Their findings, published this week in the journal Nature, are aimed at helping experts understand the volcano's inner workings, and eventually determine when it might again erupt.
(Read the rest of the story here…)