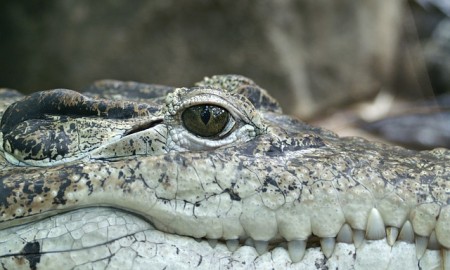 Mandy Stokes put her pearls on Friday night.
No, she wasn't going out to dinner with the family.
She was going alligator hunting.
Ever since Keith Fancher and his crew pulled a 14-foot, 2-inch, 838-pound alligator from the Alabama River in 2011 to set the standard for the largest ever legally killed by an Alabama hunter, Stokes had jokingly told friends and family that if she was ever drawn for a tag, she would wear the necklace so she'd look good when being interviewed after breaking the record.
Stokes got her tag this year and the pearls still hung around her neck Saturday afternoon.
(Read the rest of the story here…)