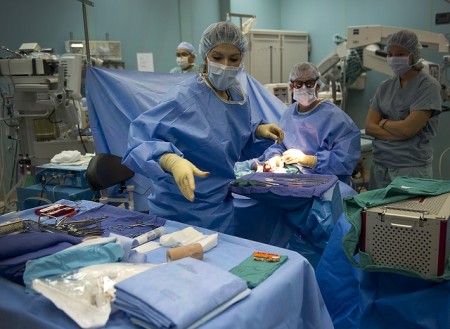 Medical officials admitted a record number of children to a local hospital over the weekend because of what they believe to be a rare respiratory virus spreading throughout the country.
Although there's been no confirmed cases of the enterovirus at Cincinnati Children's Hospital Medical Center, officials admitted 540 patients Friday, said Dr. Derek Wheeler, associate chief of staff at the hospital.
The previous record was around 515, Wheeler said.
Some reports out of Missouri and Colorado suggest the virus, with symptoms similar to the common cold, brought sicker patients to hospitals, Wheeler said.
"We're just seeing the (increased) volumes, we haven't seen (patients) sicker than usual yet," he said.
(Read the rest of the story here…)