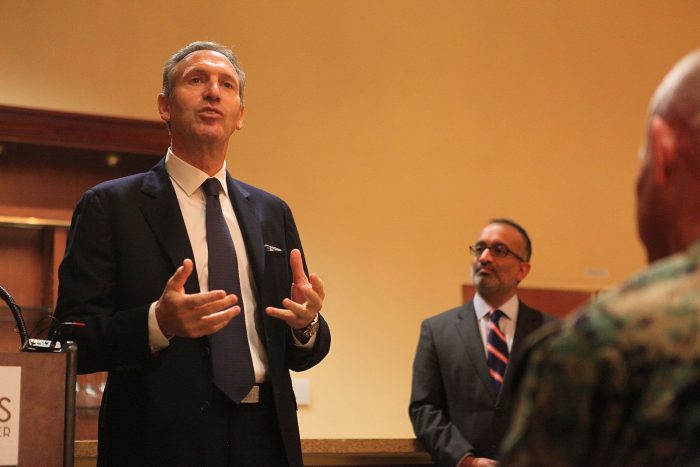 Now that Howard Schultz is officially leaving Starbucks, will his next chapter be a run for the presidency?
According to CNBC, he appears to be leaving that door "open"…
Schultz has previously denied speculation that he could run for president. Still, he indicated Monday that he will leave the door open to a career in politics once he exits his role as the coffee chain's executive chairman later this month.

"I want to be truthful with you without creating more speculative headlines. For some time now, I have been deeply concerned about our country — the growing division at home and our standing in the world. One of the things I want to do in my next chapter is to figure out if there is a role I can play in giving back. I'm not exactly sure what that means yet," he told Andrew Ross Sorkin of CNBC and The New York Times on Monday.
If he did decide to make such a move, he would instantly become one of the frontrunners for the Democratic nomination in 2020.