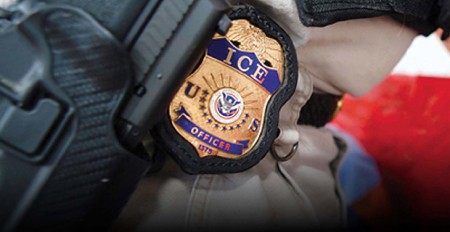 On the heels of a veritable invasion of the United States, federal agents tasked with protecting the nation's borders are being ordered by their superiors to ignore the press, effectively concealing the mass influx of illegal aliens – and the costly medical treatments they are receiving – from the public eye.
Facing the threat of federal charges for speaking to the media, one patriotic Immigration and Customs Enforcement agent frustrated with the broken immigration system granted Infowars an exclusive phone interview, detailing the crowded conditions of ICE detention facilities and the free medical treatment of illegal aliens once they're detained.
"We've really seen a huge influx in children and women," the agent, whose identity we are concealing to protect him from reprisal, stated.
(Read the rest of the story here…)