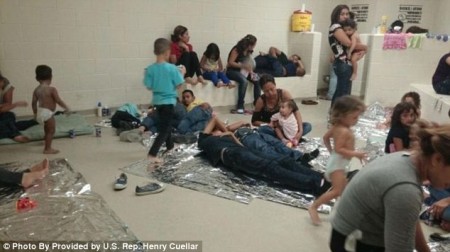 The backlog of pending deportation cases in federal immigration court has risen to nearly 400,000 amid a crush of tens of thousands of unaccompanied children and families caught crossing the Mexican border illegally this year, according an analysis of court data released Friday.
The Transactional Records Access Clearinghouse at Syracuse University said in its latest report that as of the end of July, 396,552 cases were pending in the Justice Department's 59 immigration courts. TRAC collects and studies a variety of federal prosecution records.
The backlog has grown by more than 75,000 cases since the start of the budget year in October, according to TRAC.
(Read the rest of the story here…)