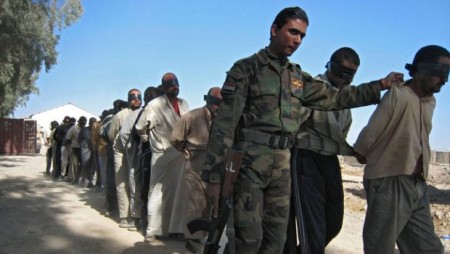 Isis jihadists have seized a chemical weapons facility built by Saddam Hussein which contains a stockpile of old weapons, State Department officials have told the Wall Street Journal:
Quote U.S. officials don't believe the Sunni militants will be able to create a functional chemical weapon from the material. The weapons stockpiled at the Al Muthanna complex are old, contaminated and hard to move, officials said.
Nonetheless, the capture of the chemical-weapon stockpile by the forces of the Islamic State of Iraq and al-Sham, known as ISIS or ISIL, the militant group that is seizing territory in the country, has grabbed the attention of the U.S.
"We remain concerned about the seizure of any military site by the ISIL," Jen Psaki, the State Department spokeswoman, said in a written statement.
(Read the rest of the story here…)