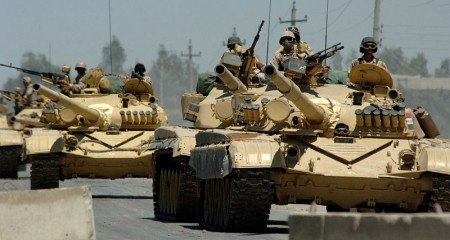 Iraqi troops, security forces and tanks surged into Baghdad on Sunday as political turmoil deepened over who should lead the country.
Military tanks were deployed to several neighborhoods in central Baghdad, two Iraqi police officials told CNN. The officials said there are also significantly more troops in Baghdad's Green Zone, the secure area where many government buildings, the military headquarters and the U.S. Embassy are located.
The stepped-up troop presence comes as Iraqi forces battle Islamist militants in northern Iraq, and just after Prime Minister Nuri al-Maliki accused Fuad Masum, Iraq's newly elected President, of violating the country's constitution by extending the deadline for Iraq's biggest political coalitions to nominate a candidate for prime minister.
The precise reason for the growing number of troops in the Iraqi capital was unclear. But CNN military analyst retired Lt. Col. Rick Francona described it as an "ominous" development that signals the Iraqi Prime Minister doesn't want to hand over power.
(Read the rest of the story here…)