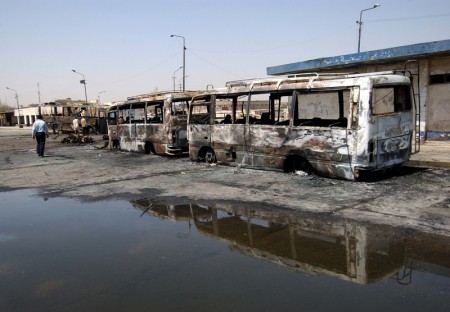 The group so extreme it got booted from al Qaeda controls huge swaths of territory. And now ISIS has got the heavy weaponry to back it up.
With the fall of Mosul on Tuesday, Iraq's al Qaeda offshoot has not only seized the country's second-largest city, it appears it also has come into possession of the heavy weapons and vehicles the U.S. military had provided Iraq's military to fight them.
That's terrible news for America's few allies left in Iraq as the Islamic State of Iraq and the Sham (ISIS) morph from terrorist menace to a military force capable of over-running an army the U.S. military trained for nearly a decade. It also calls into question the American government's decision to withdraw the last of its forces from Iraq in 2011.
(Read the rest of the story here…)