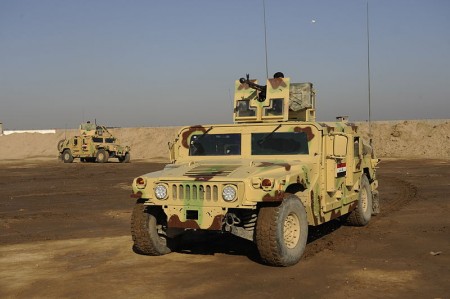 ISIS militants have launched an attack on Iraq's largest oil refinery with mortars and machine gun fire, refinery employees say. The extremist group has been gaining ground in Iraq, seizing control of territory in its mission to create an Islamic state.
The Islamic State of Iraq and the Levant (ISIS) surrounded the refinery last week as it seized control of Iraq's second-largest city of Mosul. In response to the escalation in violence management at the refinery halted operations at the facility and evacuated foreign workers.
The latest attack was unleashed at 0400 (0100 GMT) outside two of the facility's main entrances, sources told Reuters. One mortar struck a spare parts warehouse and plumes of smoke were seen rising from the building.
The refinery is the largest in Iraq and processes 300,000 barrels a day, providing oil for most of the northern region of the country.
(Read the rest of the story here…)