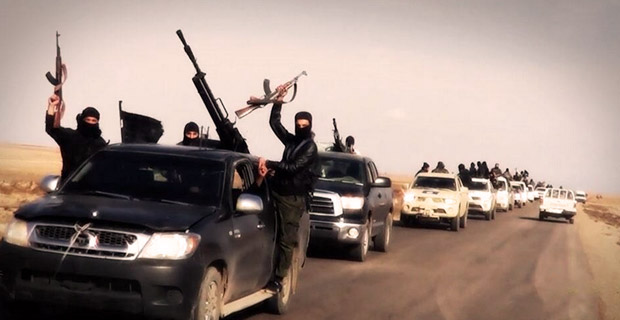 ISLAMIC State members could be planning to infect themselves with Ebola and travelling to the West, waging bio-terror as "suicide bombs", according to a military expert.
Captain Al Shimkus, Ret., a Professor of National Security Affairs at the US Naval War College, said terrorist groups like IS could easily use human carriers to widely disseminate the deadly virus via the world's air transportation system.
He said the strategy would be a low-tech weapon of bioterror.
"The individual exposed to the Ebola virus would be the carrier," Shimkus told Forbes.
"In the context of terrorist activity, it doesn't take much sophistication to go to that next step to use a human being as a carrier."
(Read the rest of the story here…)