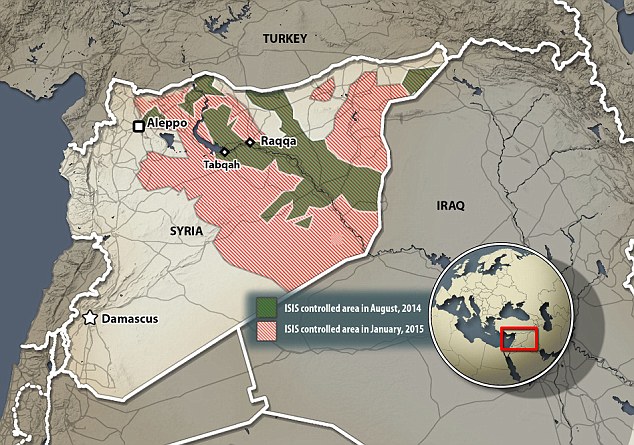 ISIS has almost doubled the land it controls in Syria since the US-led coalition began airstrikes against the extremist group in the summer, a new map has revealed.
The extremist group has continued to expand its 'caliphate', despite more than 800 airstrikes hitting targets in ISIS-controlled areas since last summer.
The map, created by the Coalition for a Democratic Syria (CDS), shows just how much land has fallen to ISIS – which now has a third of the country under its control.
Before the summer, the militants controlled just half that.
(Read the rest of the story here…)