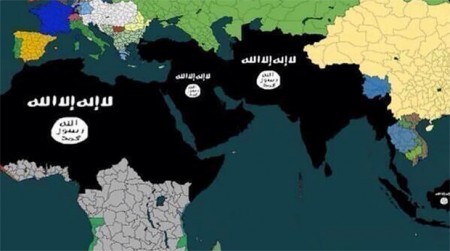 The extremist group that's taken over a large swath of western and northern Iraq announced on Sunday the establishment of a "caliphate," an Islamic state stretching across the region, and said it would now be known as the Islamic State rather than the Islamic State of Iraq and Syria.
The announcement was made in a newly released audio message and written statement purportedly from the official spokesman of ISIS, Abu Mohammed al-Adnani al-Shami.
He said "Al-Baghdadi" is the emir of the caliphate, using his real name Ibrahim Awwad Ibrahim Ali al-Badri al Samarrai, but who is more commonly known as Abu Bakr al-Baghdadi.
The group said its flag flies from the Aleppo province in Syria to Diyala province in Iraq.
(Read the rest of the story here…)