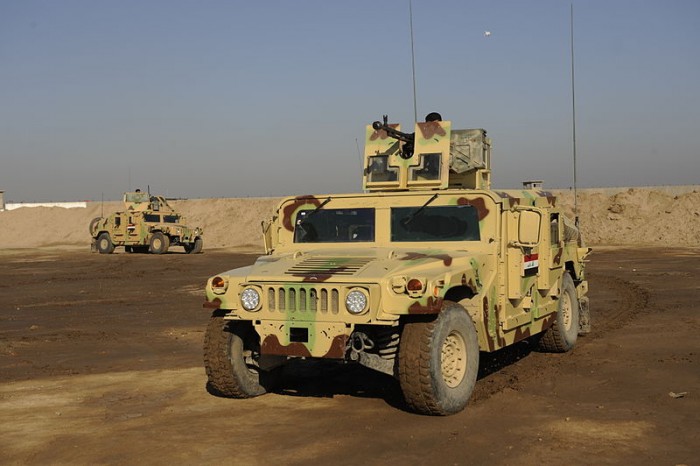 ISIS has reportedly shown off US hardware they seized from Iraqi troops in a new video released a month after the insurgents overran Ramadi.
The footage shows the terrorist group during skirmishes in the town of Karmah, just east of Fallujah, using American-made vehicles.
The militants film themselves driving around in Humvees, cargo trucks and MRAPS (Mine-Resistant, Ambush Protected) while using heavy artillery and rocket-propelled grenade launchers.
(Read the rest of the story here…)