According to the United Nations the Islamic State, formerly ISIS, has ordered all women between the ages of 11 and 46 to undergo female genital mutilation.
It is estimated more than 4 million women would be affected.
"This is something very new for Iraq, particularly in this area, and is of grave concern and does need to be addressed," said Jacqueline Badcock, the UN humanitarian coordinator in Iraq.
"This is not the will of Iraqi people, or the women of Iraq in these vulnerable areas covered by the terrorists," she added.
According to blogger Fadi Al-Qadi the order is dated July 11. He posted the following fatwa containing the IS logo: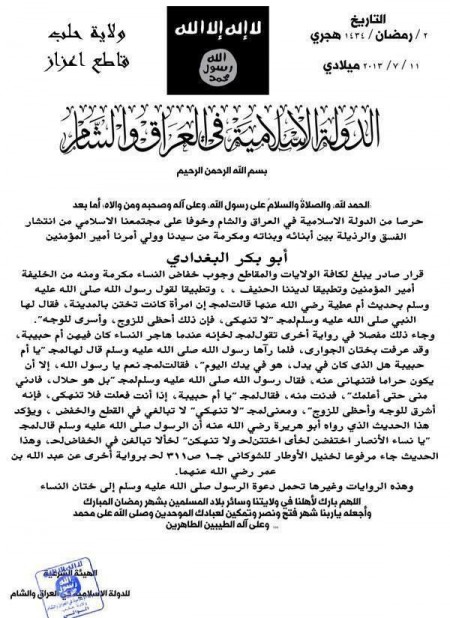 (Read the rest of the story here…)