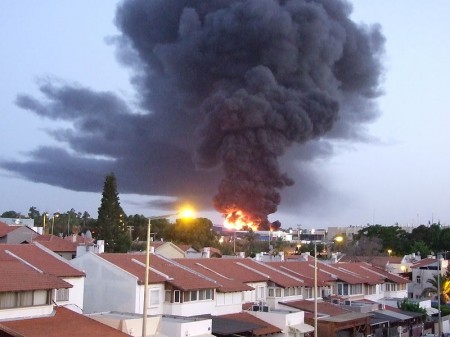 Israel on Wednesday agreed to a proposed five-hour cessation of hostilities in the Gaza Strip for humanitarian reasons, the IDF confirmed.
The army said that the unilateral cease-fire would go into effect Thursday morning. Hamas had no immediate comment.
The appeal was made by a United Nations official, the official said, confirming Israeli media reports, shortly after Hamas rejected an Egyptian-proposed ceasefire to end the nine-day war in which 215 Palestinians and an Israeli have died.
The IDF Spokesperson's Unit released a statement on Wednesday indicating that the army would hold its fire for six hours beginning at 10:00 a.m. local time on Thursday in order to allow Palestinians to repair infrastructure and re-equip themselves with necessary humanitarian supplies.
(Read the rest of the story here…)
Prime Minister Benjamin Netanyahu spoke before a Security Cabinet meeting on Tuesday saying that, "Hamas will pay the price for the decision to continue the escalation."
"We will continue striking Hamas until we bring the quiet back to Israeli civilians," continued the prime minister.
His comments came just moments after the first Israeli death was confirmed in the recent military conflict with Gaza. The man was critically injured by mortar fire at the Erez border crossing with Gaza and immediately evacuated to a nearby hospital in Ashkelon.
Police confirmed that he had passed away before reaching the hospital, and that attempts to resuscitate him were unsuccessful.
Defense Minister Moshe Ya'alon also spoke before the Security Cabinet meeting due to take place at 9pm saying, "We are determined to continue action. We won't compromise on the security of the country."
(Read the rest of the story here…)
In a clear indication that Israel is seriously considering ground strikes on Gaza, a senior Israeli military official told New York Times that chances of such a possibility was "very high", and that "if you want to efficiently fight terrorism you must be present, boots on the ground".
The New York Times reported: "The official, who has been briefing Israeli ministers who make strategic decisions, said his assessment was based on "the signals I get" and the diminishing returns of aerial bombardment after nine days. He said an Israeli takeover of Gaza is "not a huge challenge," estimating it would take "a matter of days or weeks," but that preventing a more dangerous devolution in the coastal enclave would require an occupation "of many months."
(Read the rest of the story here…)