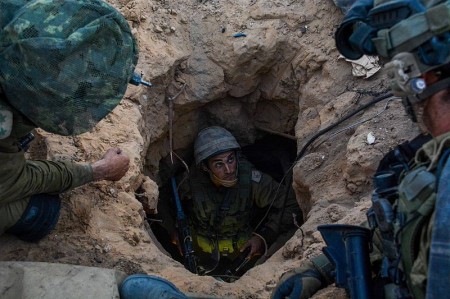 Israel pulled out of talks Tuesday and resumed its airstrikes in Gaza, accusing Hamas of violating terms of a temporary cease-fire by launching rockets aimed at the southern city of Beersheba.
Israel Defense Forces said three rockets originating from Gaza landed in open fields near the largest city in Israel's south. In retaliation it says it has begun carrying out airstrikes across the Palestinian coastal enclave.
No injuries have been reported on either side.
"The IDF remains alert and maintains both defensive and striking capabilities in order to address the renewed aggression," Israel Defense Forces said in a statement. "The IDF is determined to defend the civilians of the state of Israel."
(Read the rest of the story here…)