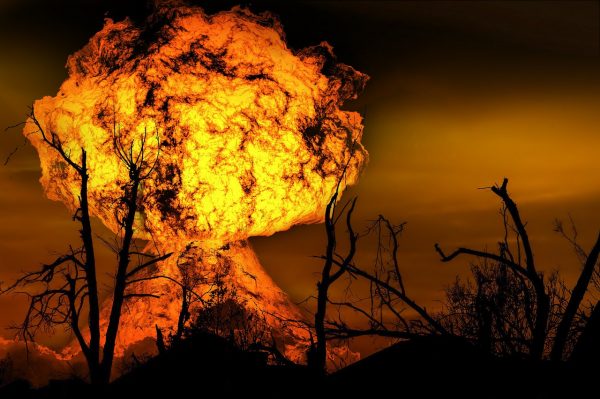 In Joel chapter 2, we are told that God would pour out His spirit and give dreams and visions to His servants in the last days…
28 And it shall come to pass afterward, that I will pour out my spirit upon all flesh; and your sons and your daughters shall prophesy, your old men shall dream dreams, your young men shall see visions:

29 And also upon the servants and upon the handmaids in those days will I pour out my spirit.

30 And I will shew wonders in the heavens and in the earth, blood, and fire, and pillars of smoke.

31 The sun shall be turned into darkness, and the moon into blood, before the great and terrible day of the Lord come.
So if these are the last days, we would expect to see this happening, and it most definitely is happening.
One thing that many are being shown in dreams and visions is the great nuclear war that is coming.  For example, here is a dream that Katie Troutman was given about nine years ago…
---
I had a dream approximately nine years ago.
God was using this to wake us up to what was coming to America.
In the dream, my husband and I and my daughter were in our living room , when we heard a loud noise.
We looked outside and a nuclear explosion had just taken place. We got our two dogs and began running to the car. I looked in the sky to the left of us and there was a mushroom cloud in the sky. We got into the car and drove to the hospital. They had showers set up outside the main doors for everybody to wash off with before being allowed to come into the hospital.
I woke up showering off the debris.
I had no clue at that time about any of this.
I knew My dreams were from God but I still didn't get it yet or even really understand.
I had never heard of anyone sharing these type of dreams either.
It was one in a series of dreams that myself and my daughter both were beginning to have about end time events.
In His Love,
Katie Troutman